December 22, 2017 - 11:48am
O-A first-graders deliver gifts of appreciation to Batavia PD officers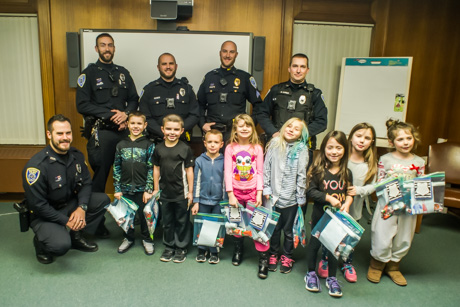 Students in Stephanie Clark's first-grade class at Oakfield-Alabama Elementary School visited Batavia PD last night to drop off Christmas presents to thank the police officers for their service to the community.
The presents were sponsored by the Buffalo Bills as part of the team's Classroom Champions program.
The program pairs up Buffalo Bills players with classes of schoolchildren throughout WNY. The mentors for Clark's class this year have been Colton Schmidt and Preston Brown. Throughout the year, Schmidt and Brown had sent monthly lessons for the students to complete. On Tuesday, the students got to travel to Buffalo to meet the players.