February 3, 2022 - 3:34pm
O-A maintains unbeaten season with win over Holley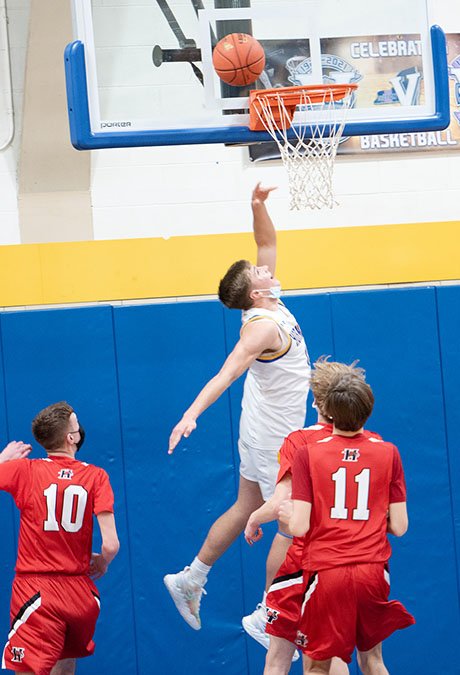 And now they're 15-0.
Oakfield-Alabama's flawless season in boys basketball rolled forward on Wednesday with a 69-39 win over Holley.
Stats:​
Kam Cusmano, 24 points, 8 rebounds, 3 blocks
Gaige Armbrewster, 16 points, 7 rebounds, 6 assists
Kyle Porter, 8 points
Kaden Cusmano, 7 rebounds, 6 assists, 2 blocks
Also on Wednesday in boys basketball:
Pavilion beat Keshequa, 62-37
Byron-Bergen beat Elba, 69-64
Le Roy lost to Geneseo, 52-40
Notre Dame beat C.G. Finney, 76-49
Pittsford-Sutherland beat Batavia 50-48. Carter McFollins scored 14 points, Javin McFollins and Sawyer Siverling has 11 each.
In girls basketball, Le Roy beat Letchworth, 51-30
Photos by Kristin Smith.  For more click here.