February 25, 2017 - 12:32pm
O-A outguns Pavilion in shootout to advance in Section V playoffs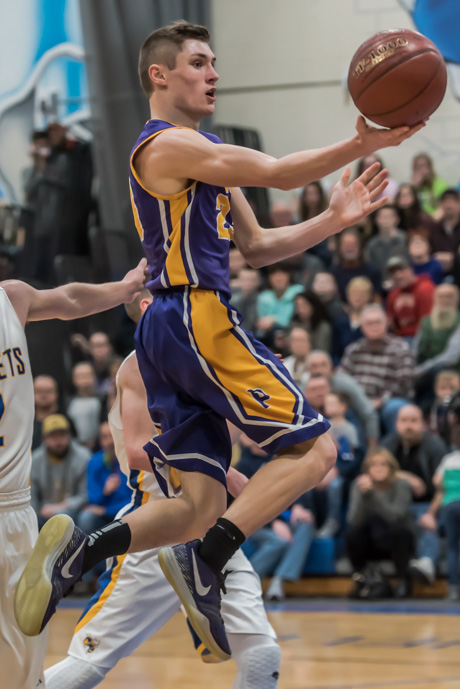 It was all action on the home court of the Hornets last night as Oakfield-Alabama and the Pavilion Golden Gophers staged a shootout in a quest to advance in the Section V tournament. 
O-A came out on top, 75-70.
For Oakfield-Alabama, Tylor Ohlson scored 17, Ryan Douglas, 16, Reice Woodward, 15, Dalton Carlsen, 13, Joey Burdick, 11.
For Pavilion, Luke Milligan scored 20, Hunter Seaman, 15 (hitting four three-pointers), Ryley Elliott, 12 (two three-pointers), Caleb Milligan, 11 and Rob Cutcliffe, eight.
To purchase prints of photos, click here.