January 20, 2017 - 6:20pm
O-A student part of leadership summit in D.C. attends Trump's inauguration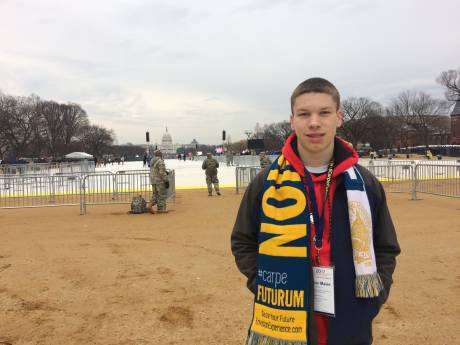 Trevor Maier, a 10th-grader at Oakfield-Alabama High School was in Washington, D.C., for the inauguration of our 45th president as a part of Presidential Inauguration Leadership Summit.
In addition to being present to see Donald John Trump take the oath of office, Trevor took part in other academic activities. 
This evening, he will attend a black-tie-optional inaugural gala with speakers such as Colin Powell, Spike Lee and Tucker Carlson. Other speakers during the five-day event include Abby Wambach and Carly Fiorina.
The participating students were provided with matching "Envision" scarves.
We anticipate receiving a written account of his experience from Trevor next week.