December 1, 2016 - 3:02pm
O-A team wins innovation competition with 'Communi-K9'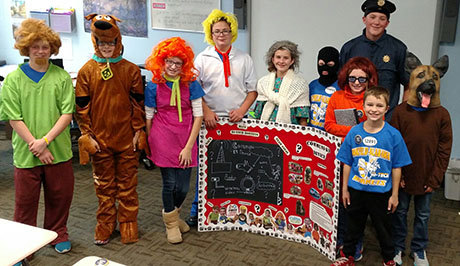 Oakfield-Alabama's Lego Robotics recently won a competition with their idea to assist a police dog with its work.
Their idea was a camera and speaker combination that would allow a K-9 officer to send the dog to a remote location and then be able to see what the dog saw and give the dog verbal commands. The communications device would also be used to talk with any victims or suspects found by the K-9.
The students called it the "Communi-K9" device.
The team now advances to the championship competition Dec. 11 at the University of Rochester.
Deputy Chris Erion provided the class with information about his job and his K-9, Destro.
Information and photo from team teacher Kim Maier via Chris Erion.