September 7, 2018 - 12:51pm
Officer captures escaped equine on Cedar Street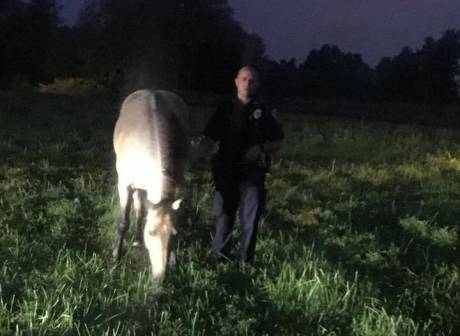 Officer Arick Perkins with Lilly after Lilly escaped from the stables at the Genesee County Fairgrounds last night.
Perkins happened to spot Lilly on Cedar Street, and after a brief foot pursuit, with the assistance of Officer Felicia DeGroot, Perkins was able to corral Lilly. Lilly was returned to her owner, Meg Hayes.
Photo below of Perkins and DeGroot with Lilly, courtesy Meg Hayes.