December 6, 2017 - 5:23pm
Overturned tractor-trailer caused delays on Thruway in Le Roy this morning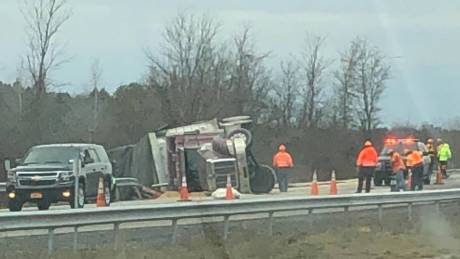 A tractor-trailer overturned on the Thruway at about 10 a.m. and though there were no injuries, the accident created traffic delays through Le Roy.
Due to a fuel spill, both westbound lanes were blocked for a time.
State Police said the cause of the crash remains under investigation.
Photo: Katie Marie Breitfeld story and photo via our news partner, 13WHAM.