March 9, 2022 - 9:53pm
Pavilion falls to East Rochester in Class C consolidation game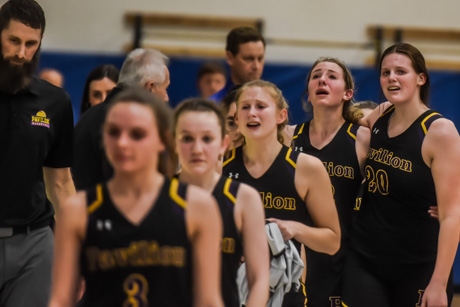 East Rochester's pesky defense managed to slow down what had been a hot Pavilion offense to start the game and the Bombers were able to pull away from the Golden Gophers for a 56-42 win in the Class C consolidation game tonight at Bloomfield High School.
The bombers converted multiple forced turnovers into points over the course of the game.
Pavilion's Lauren Kingsley led all scorers with 18 points while Samantha Lewis and Zarriah Eldridge both had 15 points for East Rochester.
For more photos from the game, click here.