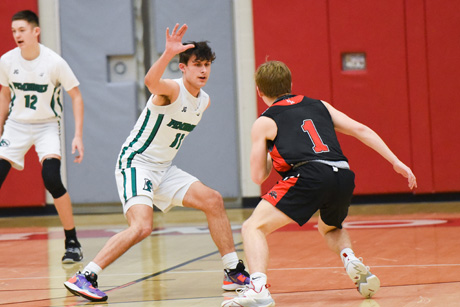 The Pembroke Dragons will play for a Class C2 Section V title at the Blue Cross Arena in Rochester on Friday after beating Bolivar-Richburg on Monday, 61-39.
Scoring:
Cayden Pfalzer, 21 points
Tyson Totten, 14 points
Chase Guzdek, 9 points 11 rebounds
Avery Ferreira, 8 points
Jon Suro, 5 assists
"Bolivar-Richburg went into half up by one, then we used a great defensive second half holding them to just nine points to pull ahead," said Coach Matthew Shay. "I was really pleased with how we responded to adversity and stepped it up defensively in the second half."
Photos by Kristin Smith.