January 13, 2017 - 7:46pm
Pembroke team presents $19K fundraising check to Roswell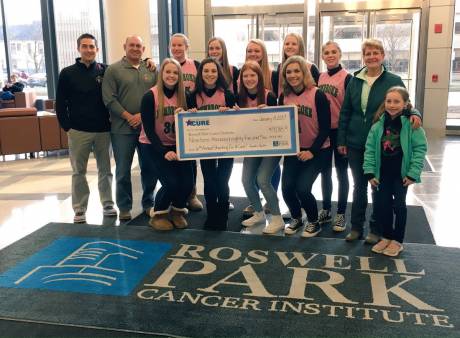 Members of the Pembroke Lady Dragons presented a check today for $19,085.12 to the Roswell Park Cancer Institute in Buffalo. The funds were proceeds from their annual fundraiser held last night at the school.
UPDATE: Tonight the team received an anonymous $685.05 donation, making the total raised this year $20,020.17.
Previously: Shooting for a Cure aims high and hits new record in fundraising for cancer research
January 13, 2017 - 11:21pm
#1
Nice going everyone.....super, super job. Something good in the news for a change !!!