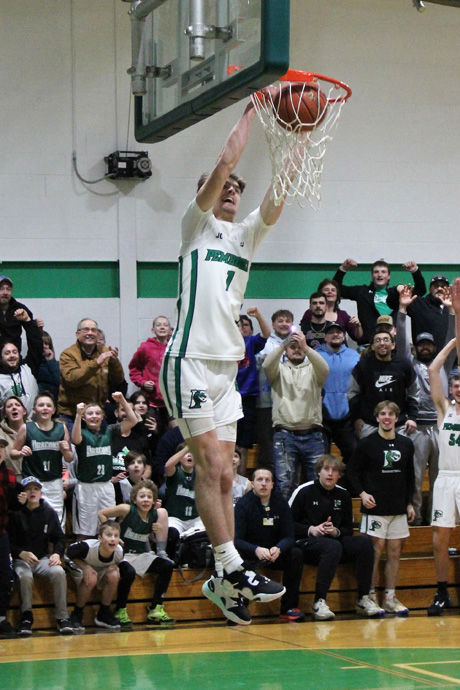 With a massive dunk in Pembroke's 80-56 win over Kendall on Monday night, Cayden Pfalzer scored his 1,000th career point.
Pfalzer reached the milestone despite missing more than 15 games in his 9th-grade year when he started out averaging 10 points per game. He also missed out on some of his sophomore year because of the pandemic. 
"He's one of the hardest workers I've had the pleasure of coaching and is truly unselfish," said Head Coach Matt Shay. "His whole career, we have had to push him to hunt for his shot. He truly enjoys the success of his teammates."
The Dragons are 15 and 1 so far in 2022-23.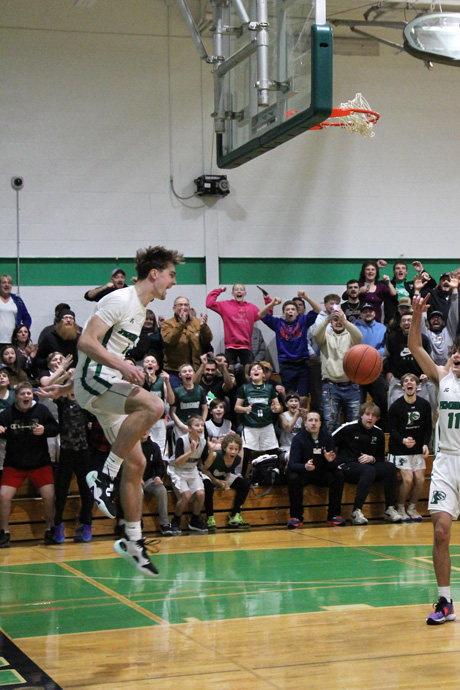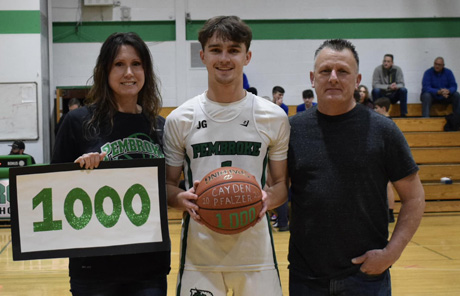 Pfalzer with his parents, Lisa and Raymond.