March 2, 2022 - 3:32pm
Photo: Charles Men's Shop expresses support for freedom with blue and yellow window display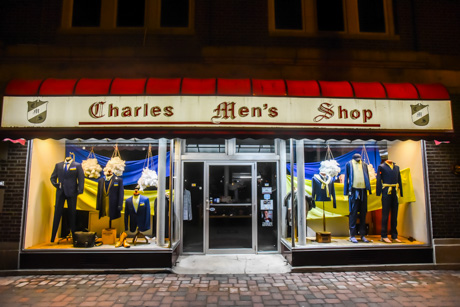 The front display windows of Charles Men's Shop in Downtown Batavia are now draped and dabbed in blue and yellow, the colors of the Ukrainian flag.
Co-owner Don Brown said the display is about supporting freedom and backing the Ukrainian people. It's not necessarily about supporting the Ukrainian government, he said.
"We're on the side of those willing to fight for their freedom," Brown said.