Image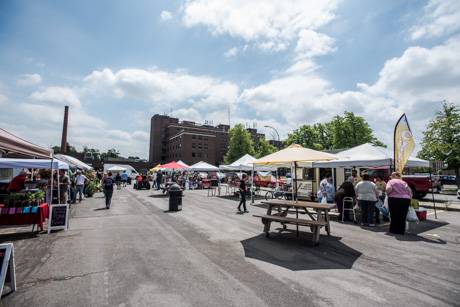 It was a bright, beautiful day for the first day of the Batavia's Downtown Public Market at Bank and Alva.
In addition to many returning favorites for the Genesee County Farmer's Market, there were two new vendors at the market today, Market Manager Mike Bakos told WBTA. 
Pickle Annie's offers a variety of pickles as well as flavored cider vinegar, which Bakos said is supposed to be good for joint health.
Also new this year is Bad Ash BBQ (The Batavian's publisher and editor can recommend the pulled pork sandwich with baked beans and coleslaw).
"This is a really good spot for the market because we can attract vendors all season long and expand," Bakos said. "We can make the market bigger as needed and that's really nice."
The market sells $5 Farmers Market Money gift certificates and if you buy $45 worth you get another $5 free.  
The market also accepts SNAP benefits and thanks to a grant, through July, customers who use their SNAP benefits card at the market will receive a $2 coupon for each $5 purchased from a food vendor.
Image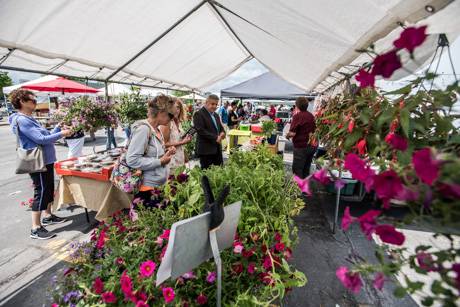 Image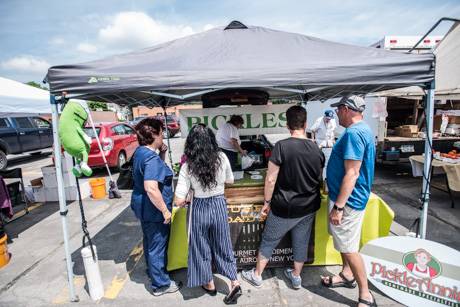 Image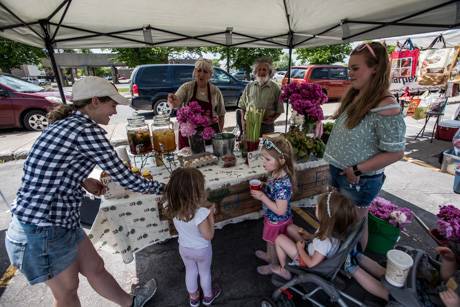 Image