December 7, 2018 - 10:06am
Photos: Batavia Society of Artists hosts opening of winter art show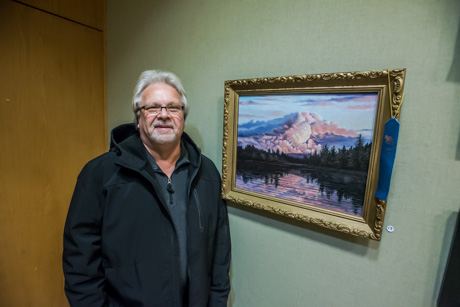 CORRECTION: In the origianl version of our post, we switched the first and second place winners.  Our apologies to Rick.
The Batavia Society of Artists held its opening reception Thursday night at the Richmond Memorial Library of its Winter Art Show.
Rick Ellingham won First Place for his painting, "Adirondack Sunset."
The show runs through Dec. 27.
Karen Crittenden won Second Place with her picture, "Bug."