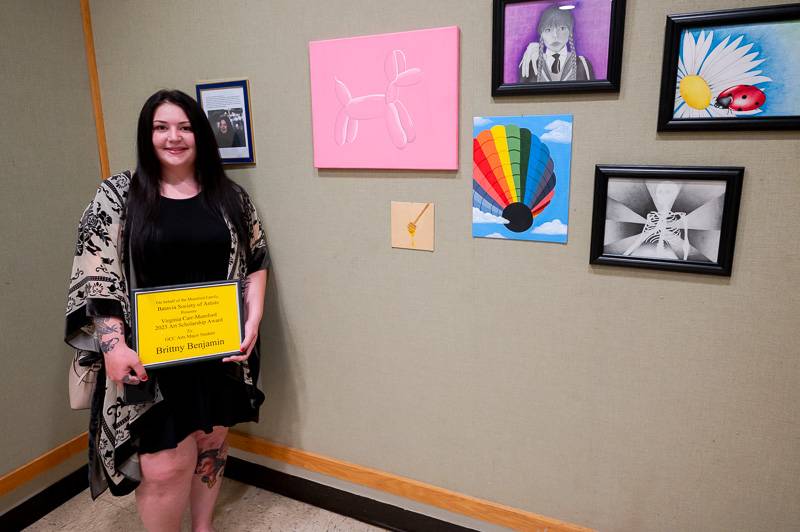 At the Richmond Memorial Library, the Batavia Society of Artists is displaying some of the best works of its members for the spring, and on Tuesday, at the annual Spring Show's opening, the best of the best were honored, including a GCC student who received the Virginia Carr Mumford Scholarship Award.
The art show was judged by Le Roy artist Lori Longhany.
The show runs through Friday, May 26.