February 8, 2018 - 3:15pm
Photos: Byron-Bergen students throw pottery at arts center in Rochester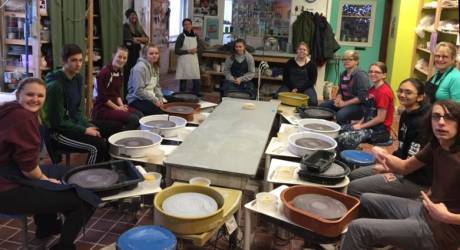 Students from Byron-Bergen Jr./Sr. High School who are participating in Sandy Auer's pottery classes traveled to Rochester today for the class's annual visit to the Flower City Arts Center, where they could experience throwing pottery for a first time on a pottery wheel. The students then work with Mrs. Auer one-on-one in class throwing their own pottery pieces. 
"It's a great experience for the students," Mrs. Auer said.
Photos and info provided by Byron-Bergen High School.