September 4, 2015 - 4:35pm
Photos: Caskets sold at yard sale on Harvester Avenue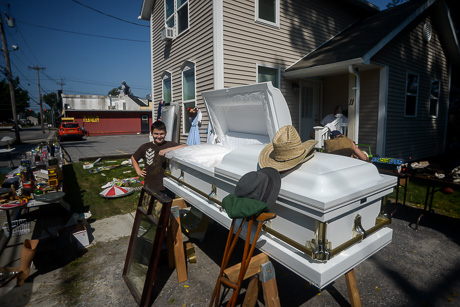 You would have needed to get to out to Herb Neal's yard sale on Harvester Avenue this morning pretty early to buy this nice white casket. Neal said he sold it within 10 minutes, and a few minutes later he sold the military casket (below) he also had out.
He said he acquired the caskets in a trade.
His son Matthew is in the top picture.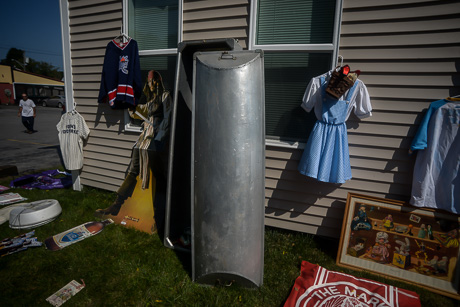 September 4, 2015 - 4:44pm
#1
I wonder what a casket goes for on the garage sale market?