May 19, 2022 - 12:30pm
Photos: Day of Caring 2022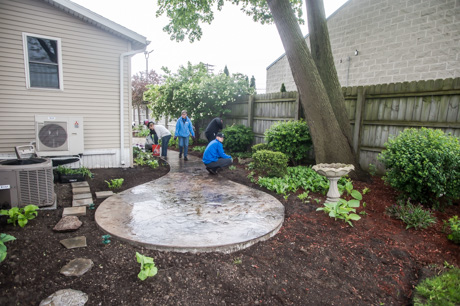 More than 300 community volunteers turned out today for United Way's annual Day of Caring to perform a variety of tasks for local organizations.
Photos are from Crossroads House and Justice for Children.
At Crossroads, a family paid for a new cement walkway and patio and volunteers are planting a garden so that those staying at Crossroads can be taken outside and enjoy a bit of nature.
The groups receiving assistance: 
Purple Pony
Peace Garden
Holland Land Office
Town of Batavia
Machpelah
Crossroads House
St. Max Kolbe
GO ART!
All Babies Cherished
UMMC
Gillam Grant
ABCD
Eagle Star
Lifetime Assistance
Community Garden
St. Joe's
St. James
Justice for Children
Batavia Cemetery
BEA- Jr. Achievement
CCE
Notre Dame
Batavia Housing Authority
Warrior House
Arc Glow-Elba House
Tops Food Drive-Arc GLOW