Image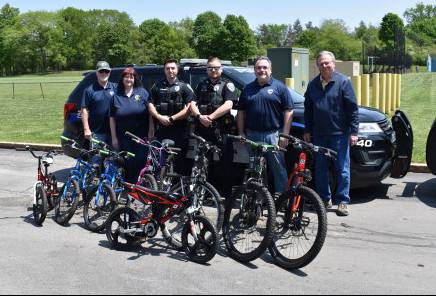 Press Release:
The Batavia Police Department would like to thank the Batavia Lions Club for its generous donation and work during the Day of Caring.  Batavia PD donated several slightly used bicycles to the Lions Club.  

During the Genesee County Day of Caring, the Lions Club partnered with Adam Miller Toy and Bicycle to service/fix up these bikes.  Once the tuneups were completed, the Lions Club donated eight bicycles back to Batavia PD to be distributed to local children in need. 

The Batavia PD School Resource Officers teamed up with guidance counselors from Batavia City Schools to select these children.  Batavia PD and the Lions Club have agreed to continue this partnership in the years to come to ensure we can help the community in which we serve. 

Batavia PD would like to thank the Lions Club, Adam Millers, and the Batavia City Schools for their assistance in this newly founded program.
Submitted photo