September 9, 2018 - 4:40pm
Photos: Fundraiser for family of Mike Tenebruso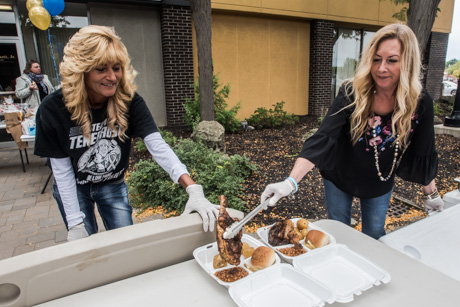 The YNGodess Shop in Batavia today hosted a fundraiser to benefit the family of Michael A. Tenebruso, who succumbed to cancer Aug. 31.
The fundraiser included a chicken BBQ sale and a basket raffle.
Above, Amy Kelsey and Chris Crocker, owner of YNGodess, prepare a pair of chicken dinners.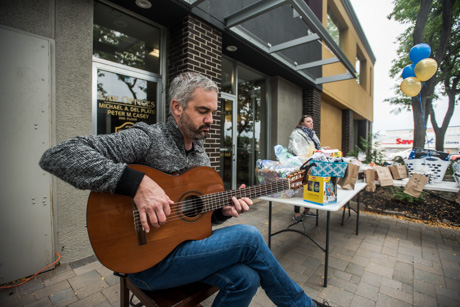 Flamenco guitarist Dan King provided entertainment. King was born and raised in Batavia and currently lives in Rochester. He just released his first album, available on Spotify and Apple Music.