Image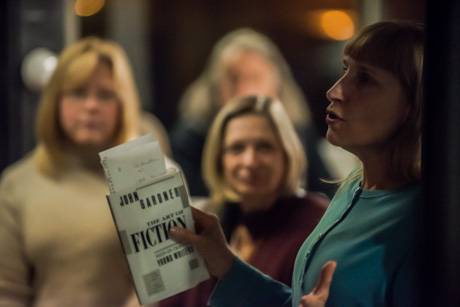 The John Gardner Society gathered at the Pok-A-Dot on Saturday night for the group's annual reading of works by John Gardner.
A Batavia-native, Gardner is an internationally acclaimed novelist and literary critic who died in a motorcycle accident in 1982.
Readers this year were Steve Lewandowski, Byron Hoot, Beth Bucchler (top photo), Richard Beatty, Bill Kauffman, David Lampe, Chris De Pasquale, Helen Maier, Terry Abrams, John Maier and Eric Zwieg.
Image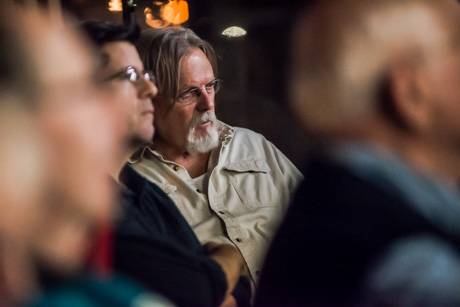 Byron Hoot
Image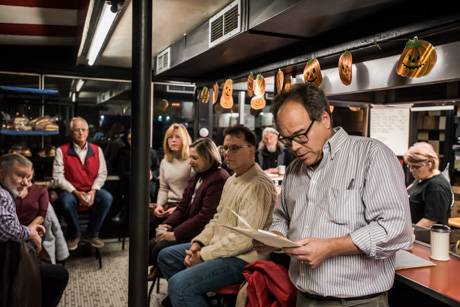 Bill Kauffman
Image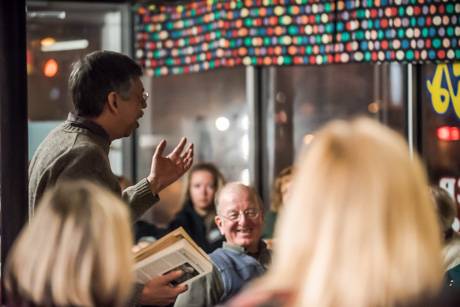 Terry Abrams
Image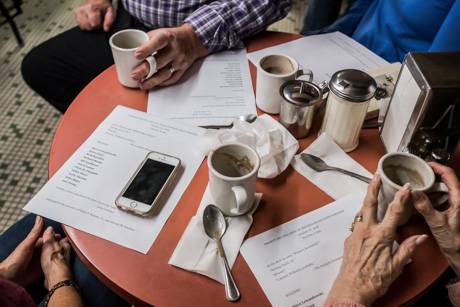 Image