Image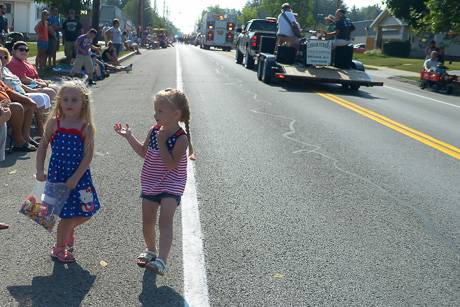 Layla and Elizabeth, both 4 years old, dance to the music of the Old Hippies as their float passes by on Main Street in Oakfield during the community's annual Labor Day parade.
Image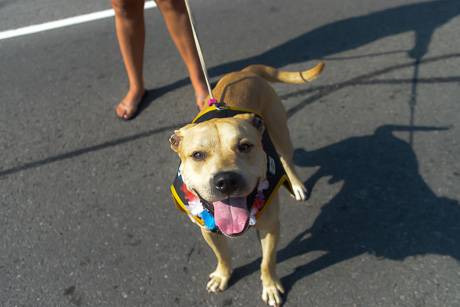 Remember Rocky? He's the dog whom authorities say was scaled by hot water. His owner surrendered ownership in court. He's living at the Animal Shelter still. He's one of several dogs Volunteers for Animals walked through the parade, all in need of adoption. Rocky is a sweet, loving canine. Hopefully, he finds a new forever home soon.
Image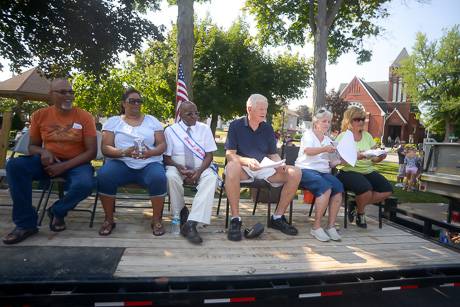 Willie Brooks, center with sash, was the Grand Marshall. Brooks is a former county legislator and longtime volunteer and leader in the Oakfield community.
Image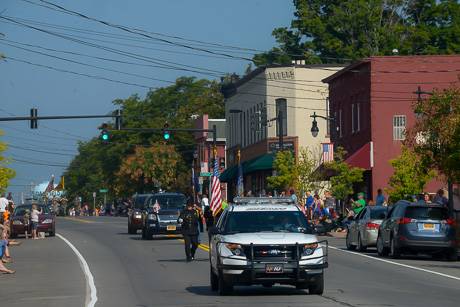 The start of the parade, which tradition preserved as Sheriff Gary Maha leads the way.
Image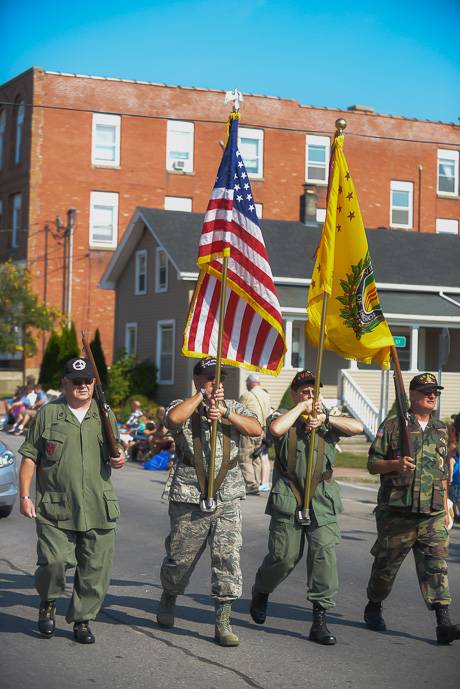 Vietnam Veterans of America Color Guard.
Image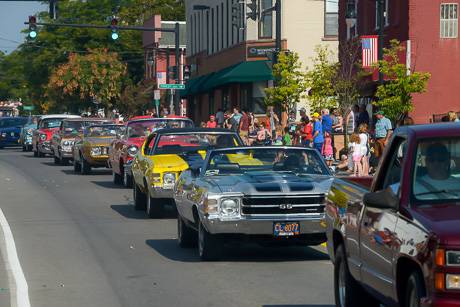 The longest line yet of classic cars in the parade.
Image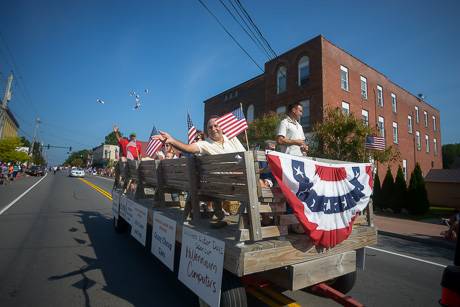 Legislator Ray Cianfrini tosses candy from the GOP float.
Image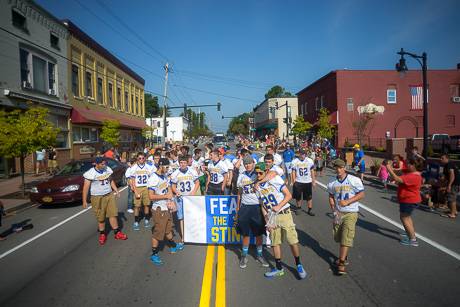 Oakfield-Alabama Hornets football team.
Image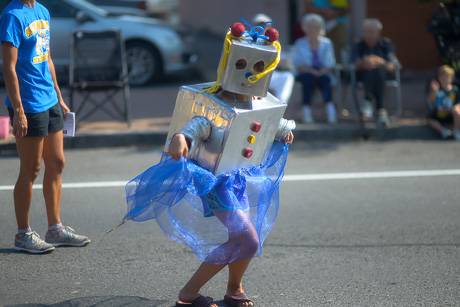 Image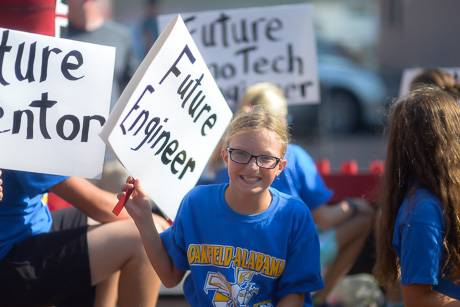 Image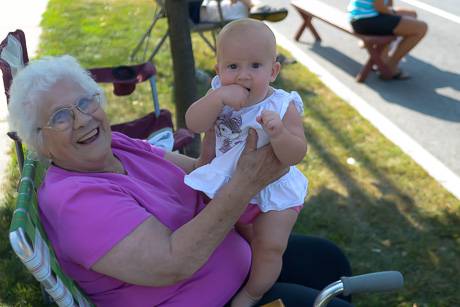 Image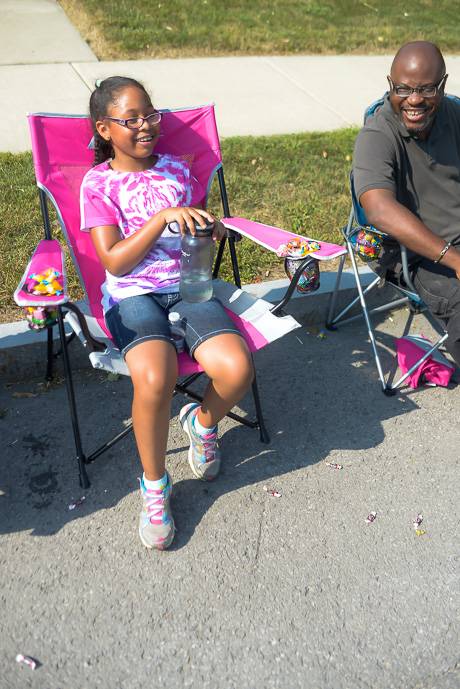 Image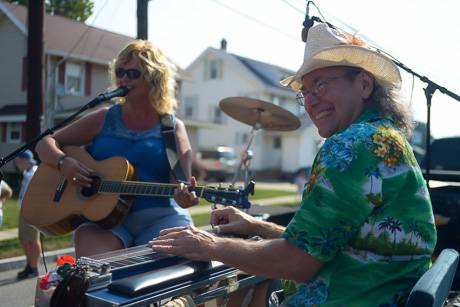 To purchase prints of these photos or those in the slideshow, click here.