July 5, 2015 - 10:37am
Photos: Picnic in the Park 2015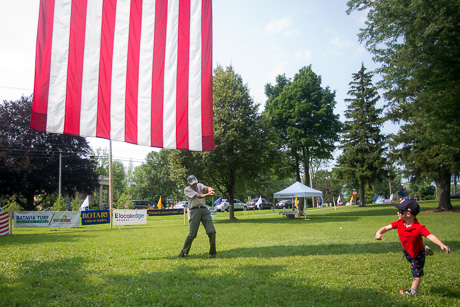 Doug Fancher, of Basom, and his 3-year-old grandson Callum, of Batavia, play shadow baseball under the giant flag at GO ART!'s annual Picnic in the Park in Centennial Park on Saturday.
Fancher said Callum is obsessed with baseball. At the Muckdogs' game the other night, he peppered his grandpa with questions about the game. He loves the Yankees and also thinks the Pirates are pretty cool.
Here are more pictures from Saturday...