October 26, 2018 - 11:04am
Photos: Pink hatters celebrate cancer survival at Batavia Downs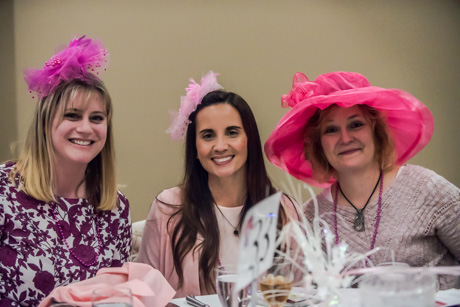 Once again, more than 400 cancer survivors and friends turned out at Batavia Downs for UMMC's annual Pink Hatters dinner.
The annual event, started more than 15 years ago, honors those who have survived cancer, primarily breast cancer, and supports those facing cancer and their friends and families.
The guest speakers this year included Lisa Lavrey, a physical therapist who spoke about lymphedema and reducing risks and managing symptoms, and Debbie Weiss, a cancer survivor.
The event also included vendors and a basket raffle.