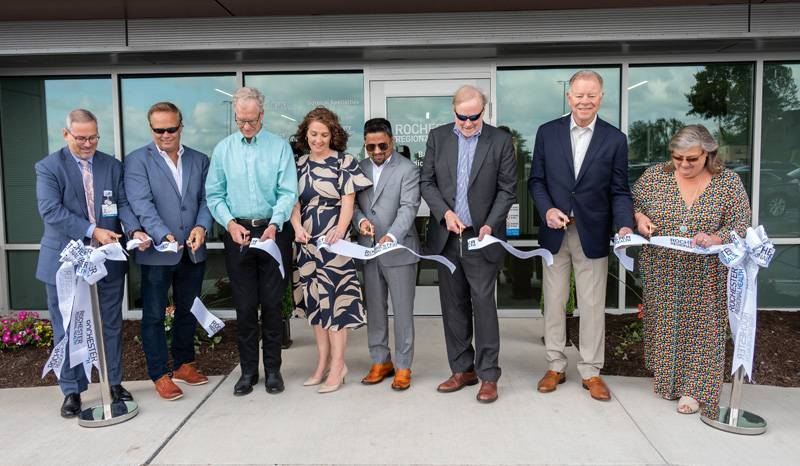 With an opening date of Aug. 26 drawing closer, Rochester Regional Health celebrated the completion of its new medical campus in Batavia on Friday with a brief ceremony that included a ribbon cutting and a first look inside the building for a few dignitaries.
Many of the medical offices and services offered by United Memorial Medical Center and RRH at St. Jerome's and other medical buildings are moving into the new medical campus, making it more of a one-stop shop for area residents receiving out-patient medical care.
RRH invested nearly $45 million in the 95,000-square-foot facility.
Hospital officials describe the facility as "centrally located right off the Thruway, in a convenient place both for local residents and those coming from around the region."
There will be more than a dozen specialty services all under one roof, including primary care, pediatrics, orthopedics, otolaryngology, plastic surgery, vascular surgery, neurosciences and Sands-Constellation Heart Institute cardiologists.   
Lab services will also be offered at the campus.
The campus will also offer urgent care seven days a week.
Previously: RRH's 'one-stop' medical campus ready to open