May 14, 2019 - 6:31pm
Photos: Progress on new home for the Batavia Blue Devils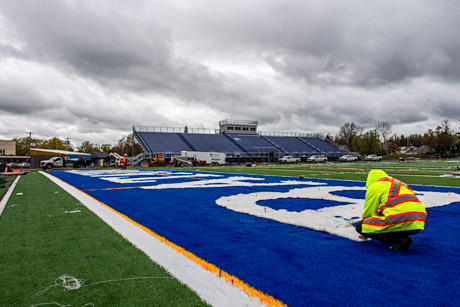 The stands are up, the turf is in and it looks like the Batavia Blue Devils will indeed have a new stadium in time for fall football as workers tighten bolts and sew up seams in coming days before the oval track around the field is installed.
The new stadium, replacing the 70-year-old Van Detta Stadium, is part of a $27 million district-wide capital improvement project approved by voters two years ago that includes upgrades at all three school sites.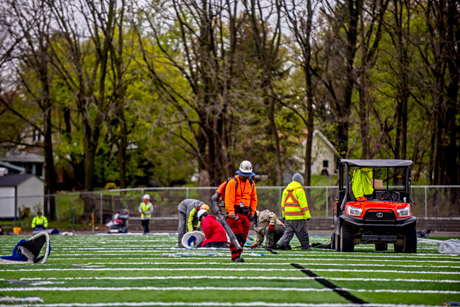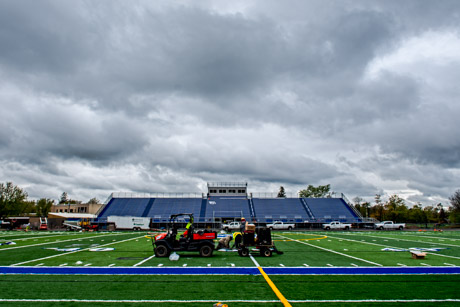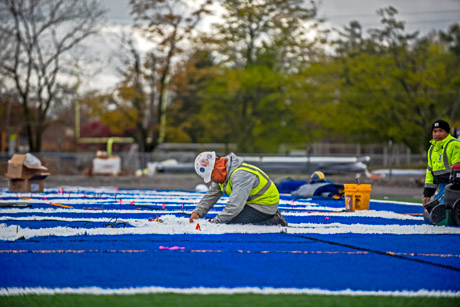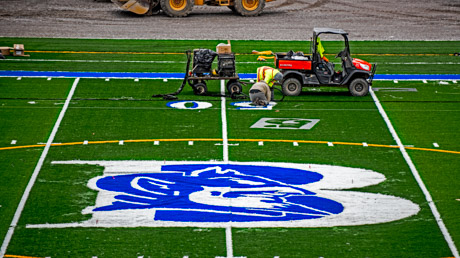 With the school is fixing up a sport complex, I'm excited to see them spend an equal amount of money on the music and art rooms.