Overall, citizens throughout Genesee County supported measures to keep incumbents in place, add a tax to ensure services at Byron-Bergen library, and include Batavia and all small city schools in removal from special constitutional debt limits.
The totals for Byron-Bergen Public Library's proposition vote have changed, though citizens of the towns of Byron and Bergen are still leaning toward approval of a new tax, with votes of 689 yes to 618 no.
Results from the general election were not complete in the Town of Byron as of Tuesday night, according to the Board of Elections. 
The library vote for Proposition 3 to establish an annual 55-cent per $1,000 assessed valuation was supported at the time by a vote of 545 yes to 467 no. As of Wednesday afternoon, those numbers shifted to 689 yes to 618 no from the towns of Byron and Bergen.
Library board President Sally Capurso has not responded to requests for comment about what that will mean for the library as of Wednesday afternoon.
Genesee County Republican Committee Chairman Scott German stepped into the role for his first general election, filling the seat of resigning chair Dick Siebert.
Several Republican incumbents retained their seats, and German was "obviously, very pleased" with Tuesday's results, he said.
"First, I'd like to thank our previous county Republican chairman Richard Siebert for providing us with excellent candidates. Then once in office, our Republican candidates do a great job, starting with our chair of the legislature Shelley Stein, who provides great leadership to our county government," German said Wednesday. "Our legislators have led our county through some tough times while keeping our county taxes under the tax cap for several years. I think the voters of Genesee County appreciate what a great job Republicans do for the taxpayers of this great county." 
Likewise, Batavia City Schools Superintendent Jason Smith was happy with the news that voters, not only locally but across New York State, approved Proposition 1, which will have a direct impact on small city schools.
The Batavian asked Smith a few questions about the vote and related new law.
Image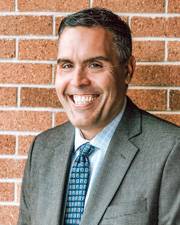 Are you surprised at the outcome? What does this mean for Batavia City Schools?
"Given the positive advocacy and support that occurred for this proposition, I am not surprised at today's outcome. We at BCSD are grateful for the support of the voters of New York for supporting this important proposition," Smith said. "The passage of this ballot will essentially place small schools on equal footing as our other district counterparts, where we are now allowed to borrow an additional 5 percent of our assessed value for future capital projects. However, this will not impact the current capital improvement project we recently proposed." 
Why do you think voters went this way, given that it means small city districts can incur more debt to take on more/bigger capital projects?
"It is an antiquated law that needed to be updated, and again, we at BCSD are grateful that voters recognized that," Smith said. "Small city school districts should have the same limits as others, and our students and programs will only stand to benefit." 
What realistic impact will this have on future tax rates if school districts are acquiring more debt to do more projects?
"As with the project that we have currently proposed, which if passed will result in no tax increase, our Board and I recognize the need to be conservative in planning for budgets and capital projects," Smith said. "That being said, had this law been in effect for this current project, we would have been able to borrow additional funds to support more improvements and upgrades while keeping our commitment to no additional taxes." 
Do you already have ideas for what BCSD needs in terms of future capital projects? When could Batavia put this new debt limit change into effect, given you have a capital project on the books and up for vote right now?
"There are several items on our recently completed building condition survey that did not make it into the  BCSD Reimagined Project (our current proposal), and we will undoubtedly revisit those items again," he said. "However, essential and critical safety items were included in this project. I would suspect it would be at least three to five years before we consider another capital project, assuming we have a positive vote on Thursday, December 14."
Unofficial voting across the state showed that nearly 57 percent of residents supported the measure of Proposition 1 to allow for the removal of small city school districts from special constitution debt limits, with 1,381,911 voting yes and 31.4 percent, or 766,036 voting no.
Locally in Genesee County, district residents also approved, with 3,153 yes votes and 2,460 voting no.