March 6, 2022 - 11:09pm
Photos: Resurrection Parish hosts confirmation retreat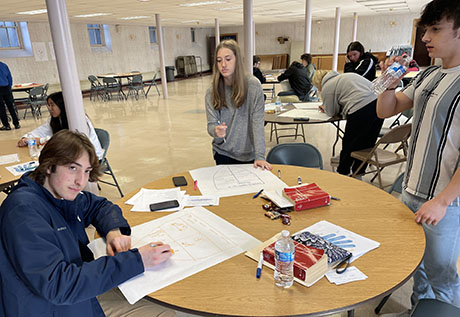 Resurrection Parish hosted a confirmation retreat this morning at St. Mary's Church.
Candidates made coats of arms, studies in the Corporal Works of Mercy, made church collages, and presented their saint research projects via role-play style interviews among other faith-based enrichment exercises. 
Jason Smith and Ron Chrzanowski facilitated the retreat.
Candidates will be confirmed on Pentecost Sunday, June 5 at St Joseph's Cathedral in Buffalo by Bishop Michael Fisher.
Photos and information submitted by Jason Smith.