Image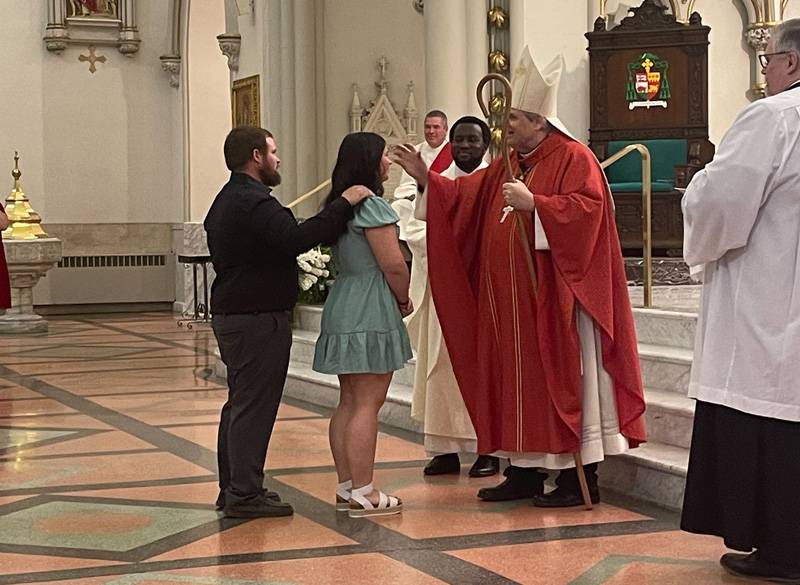 Photos and information submitted by Jason Smith.
Fourteen young people from Ascension and Resurrection parishes in Batavia were confirmed by Bishop Michael Fisher during Mass at St. Joseph's Cathedral in Buffalo. 
Confirmation is one of the seven Sacraments in the Catholic Church.  
The newly confirmed were sealed with the gifts of the Holy Spirit, according to the faith of the Church, signified when the Bishop makes the sign of the cross with chrism oil on their foreheads.  
The sacrament of Confirmation represents full entry into the Catholic Church. Each candidate also chooses a sponsor to support them in their faith journey.
Image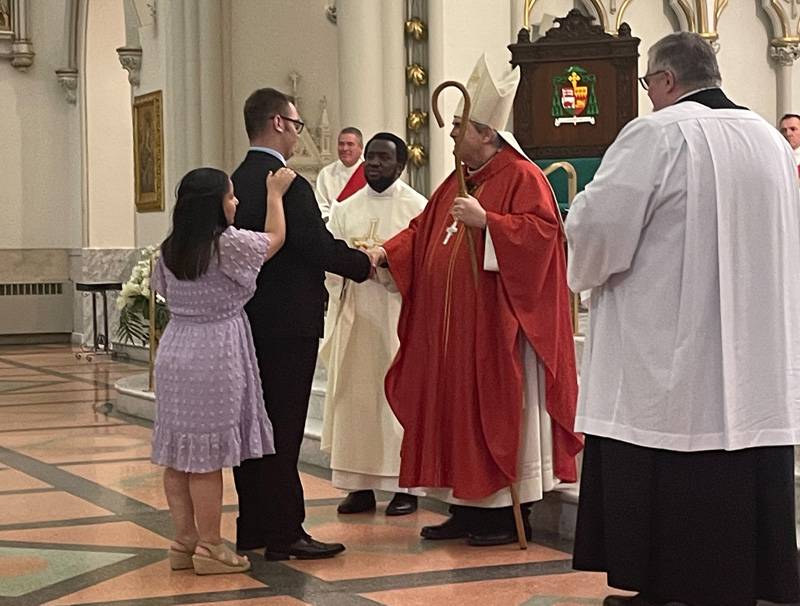 Image