August 1, 2016 - 9:19am
Photos: Shake on the Lake at Darien Lakes State Park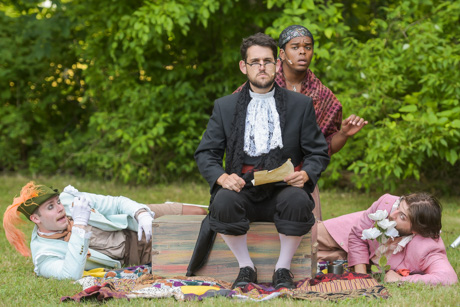 Shake on the Lake, Genesee Valley's Shakespeare Festival, now in its fifth season, performed Saturday at Darien Lakes State Park, entertaining an audience with "Twelfth Night," co-produced by Arkansas Shakespeare Theatre.
The evening, which opened with plein air artists painting Darien Lakes landscapes, was sponsored by GO ART!
If you missed the performance, there are opportunities this week to see it in Attica and Silver Lake. For more information, visit the theater company's website.