June 10, 2015 - 1:44pm
Photos: Special Olympics torch arrives in Batavia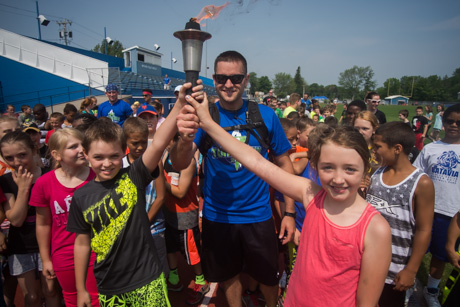 A group of runners, including several members of the local law enforcement community, carried the Special Olympic Torch from Elba to the Genesee ARC building on Walnut Street, Batavia, this morning. Along the way, they stopped at the Batavia School District's fourth-grade track meet on Woodward Field.
Above, Garrett Schmidt and Avelin Tomidy get ready to assist Deputy Joseph Corona in carrying the torch for a lap around the track.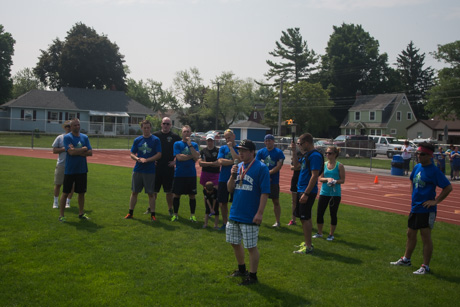 Carl talks about what Special Olympics means to him and how he won three medals at a recent competition.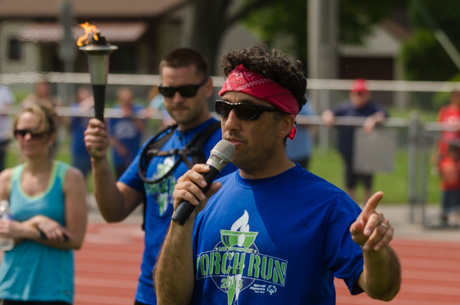 Dave Chua
The runners approaching Van Detta Stadium.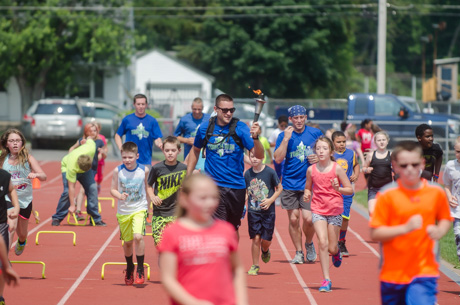 Completing the lap around the track.