May 16, 2017 - 4:25pm
Photos: State Police Troop A honor fallen heroes at Batavia Barracks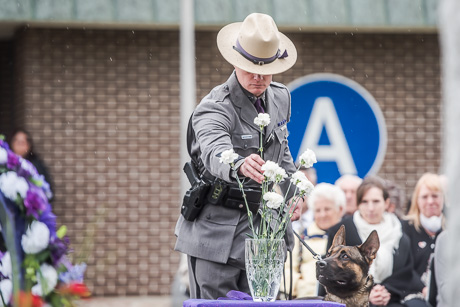 Members of Troop A, State Police, based in Batavia, honored the men and women who have died in the line of duty while serving and protecting the people of Western New York in a service at the Batavia Barracks today.
Troop A Commander, Major Steven Nigrelli, said: "The Fallen Troopers did not wear capes, hit walk off homeruns are defend Earth from aliens, those are Hollywood Heroes; These Troopers are real American Heroes.
"They simply died doing what they swore an oath to do, the service and defend the public -- even in the face of peril and personal danger."
(In photo above, Trooper Dean Nolte and K9 "Weltz.")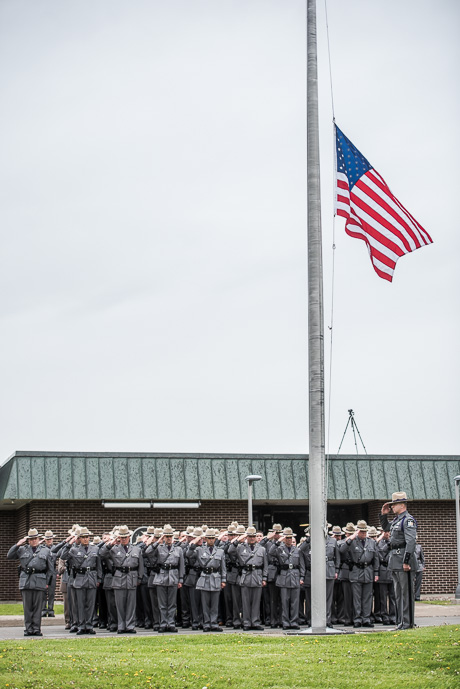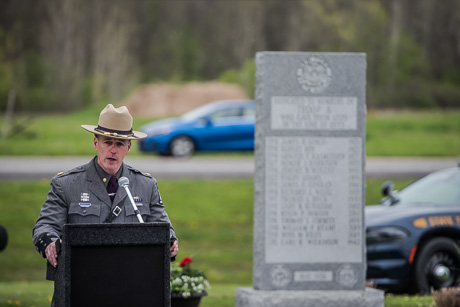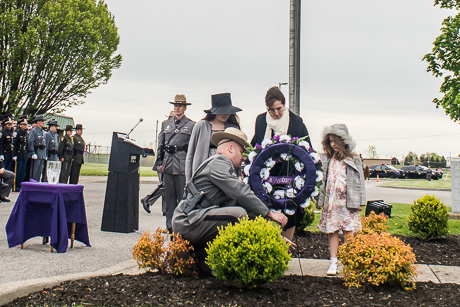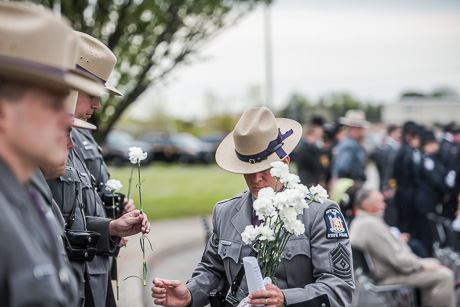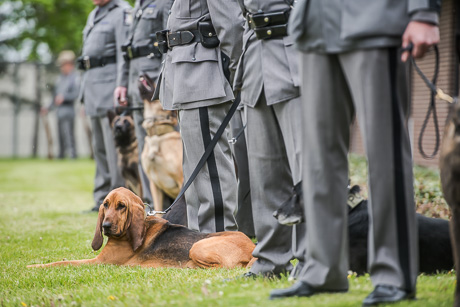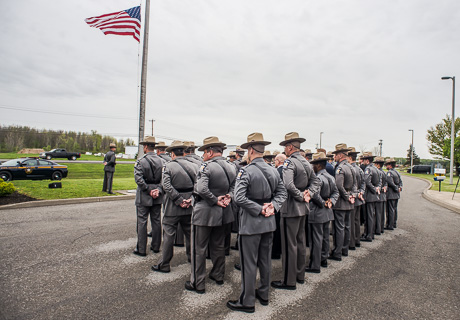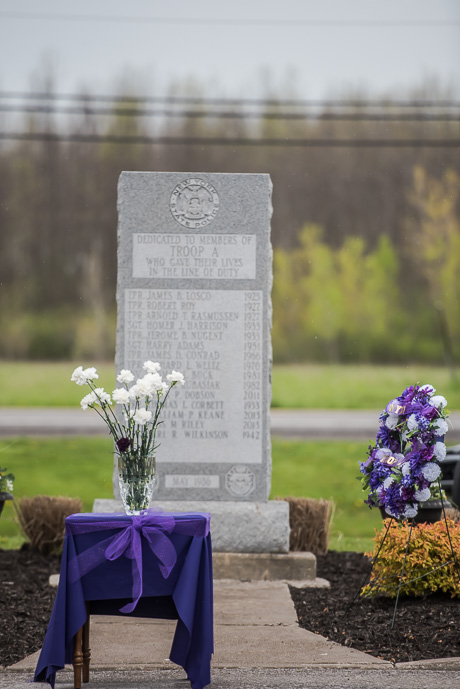 To purchase prints, click here.