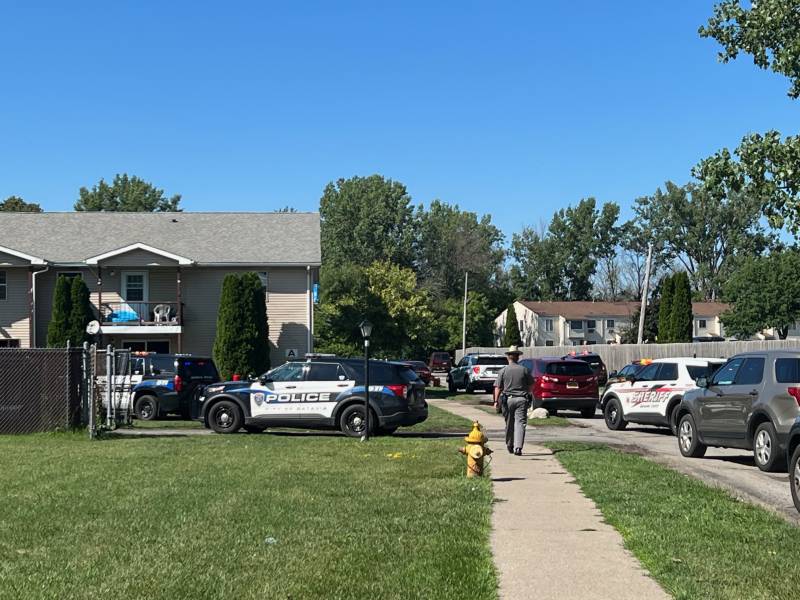 State police attempted a traffic stop in Byron Sunday afternoon, and the suspect fled, leading to a high speed chase past GCC, according to state police. The subject drove down Bank Street, and spike strips were deployed.
The subject then turned into Northside Meadows apartments, fled from the vehicle, and ran into an apartment that is the residence of a woman currently incarcerated. The apartment should have been vacant, and somehow the subject gained entry, and police are now dealing with the  barricaded subject.
The driver of the vehicle was not the registered owner, and police said they believe they know who the subject is.
UPDATE 6 p.m.: Suspect taken into custody about 10 minutes ago.  The suspect, according to a witness, lived in an adjacent apartment and knew the apartment he entered was vacant and made prior entry over the past days or weeks.