August 12, 2016 - 1:43pm
Photos: Terry Hills hosts tournament for police chiefs association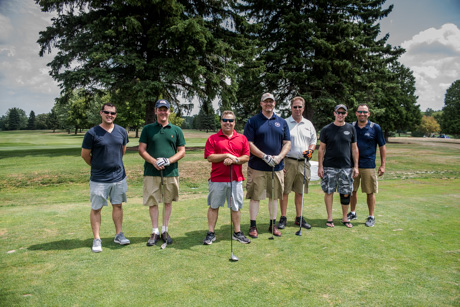 Police chiefs from throughout Western New York are in Batavia today for a golf tournament at Terry Hills.
The gathering of the Western New York Association of Chiefs of Police is a social event and networking opportunity, said Batavia PD's Chief Shawn Heubusch, who helped organize the tournament.
Pictured are Doug Richardson, Rob Ruffner, John Applebee, Bobby Lapidus, playing as a foursome, along with organizers Pete Hoffmeister, left, chief in Warsaw, Heubusch, second from right, and Pete Hoffmeister, far right, chief of Arcade.