October 15, 2018 - 4:48pm
Photos: Vision 2020 ground breaking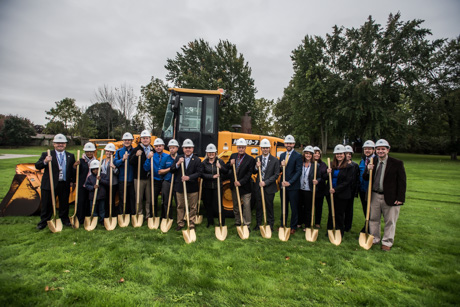 School district officials, staff and local elected leaders were on hand this morning at John Kennedy School for the official ground breaking of the City Schools' $26.7 million capital improvement project, Vision 2020.
The project includes a number of significant upgrades to all of the school facilities in the district as well as a new sports complex at Union and Richmond, the current site of Van Detta Stadium, in Batavia.
Below, Board President Pat Burk, Assemblyman Steve Hawley, and Superindentent Chris Dailey.