May 19, 2019 - 8:18am
Photos: WNY Tech Academy honors supporters, students at annual breakfast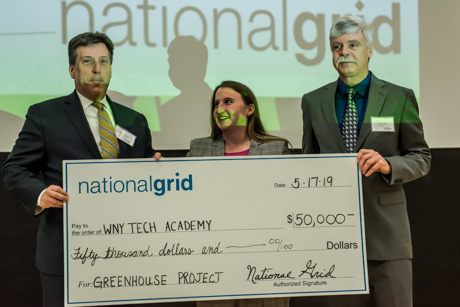 National Grid was recognized Friday by the WNY Tech Academy at Byron-Bergen High School as the Business of the Year for the company's support of the program, particularly for the $25,000 National Grid had already donated to the student's greenhouse project. On Friday, executive Ken Kuwaja and Paul Gister delivered another $50,000.
The student-conceived project involves building a greenhouse and starting a business to grow greens and farm tilapia in a hydroponic environment.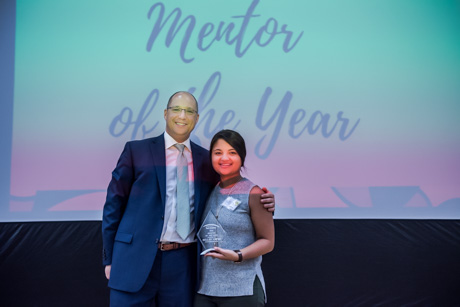 Kelly Yates, pictured with Principal Thomas Schulte, was named Mentor of the Year.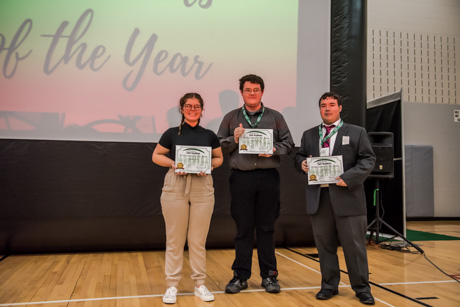 Students named Professional of the Year: Samantha Lucki, Petyon Penders, and Evan Harter.