October 28, 2017 - 8:26am
Pink Hatters hold annual event at Batavia Downs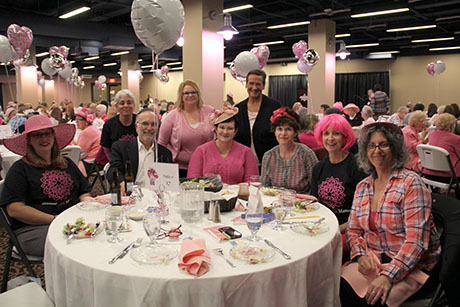 UMMC and the Cancer Services Program of Genesee & Orleans hosted their annual Pink Hatters Night Out at Batavia Downs on Thursday.
The event supports those battling cancer, admires survivors and honors those who have passed.  
The guest speaker was Dr. Jeffrey Goldstein, who is a gastroenterologist, followed by a presentation of the Pink Hat awards and guest speaker Michael Tenebruso, stage four colorectal cancer patient. 
There was also a survivor recognition and fashion show. 
Gail Fenton, co-owner of Fenton's Produce, emceed the program.
Photos submitted by UMMC.