March 2, 2022 - 11:54pm
Post-season run for Blue Devils comes to an end in semifinals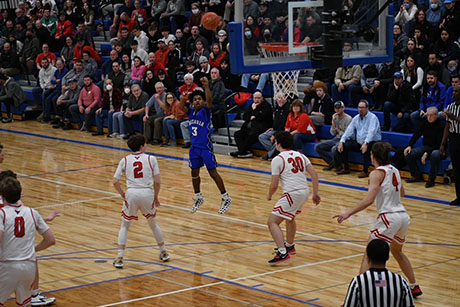 The Batavia Blue Devils' post-season surge came to an end Wednesday night with a 55-46 loss to Palmyra-Macedon.
Batavia (9-14) entered sectionals an underdog as the #8 seed in Class B1 but kept their season alive with wins over Livonia (the #9 seed) and #1 seeded Northstar.
On Wednesday, Javin McFollins, Mikey McKenzie, and Tanner Mountain each scored nine points, and Cam McClinic scored eight.
Photos by Erin Staley.