June 20, 2019 - 7:09pm
Reader Photo: A piebald deer in Oakfield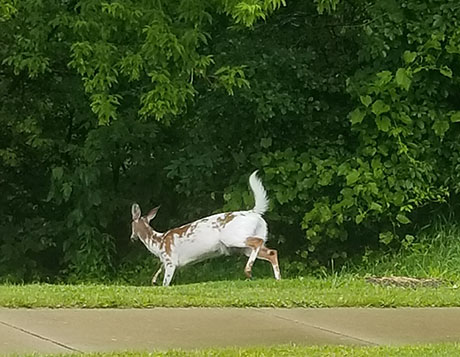 Noah Toal submitted this photo today of a piebald deer in Oakfield, across from The Oak Grill and Cafe.
June 20, 2019 - 9:00pm
#1
Looks like the one that use to live in Hawley's woods on College Drive. I use to see it every morning while driving to work.
June 21, 2019 - 4:31pm
#2
I'll use this post because I don't have a Facebook account nor do I want one. So, bye Howard.