Image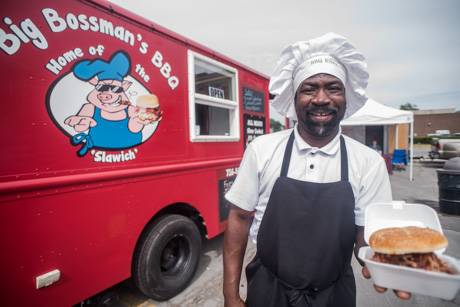 The new public market -- a merger of the Business Improvement District's public market and the Genesee County Farmers' Market -- opened at Bank Street and Alva Place today.
A new vendor this year is Big Bossman's BBQ, run by Anthony Person, of Lockport.
Person said his family has a long tradition in the food business, and after his mother died recently, he wanted to keep the tradition going.
Fighting back tears, Pearson told WBTA's Alex Feig that he was president of his mother's company, Mrs. Ribs, but after she died, he didn't want to trade on her name, so he bought his own truck and called it Big Bossman's, a name his parents used for their first restaurant, which they ran out of their home.
The recipes have been handed down generation after generation in his family, from mother to mother to mother, going back to the family's days as slaves in the South. 
He was pleased to get invited to be a vendor in Batavia, he said.
"I'm a small businessman just trying to make an honest living just like anybody else, always looking for a way to expand my market, sell my product in new areas, and Batavia, I've always wanted to come this way and the Farmers' Market offered me a chance to showcase my cuisine," he said.
The market will be open for business from 9 a.m. to 5 p.m., Tuesdays, Thursdays and Fridays and will run through Oct. 28, weather permitting.
Image
Image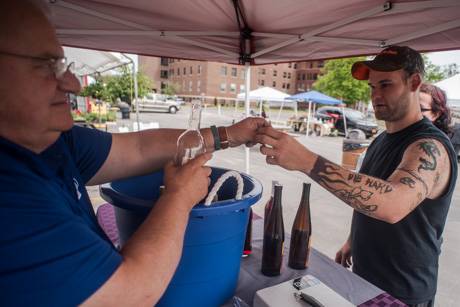 Image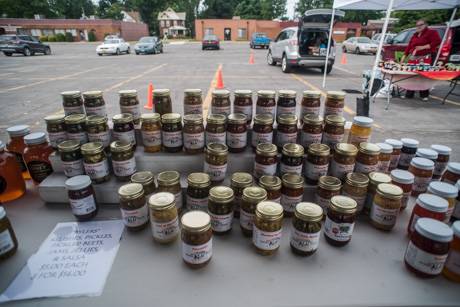 Image