January 14, 2019 - 10:10am
Saturday a good day for Batavia Alpine Ski team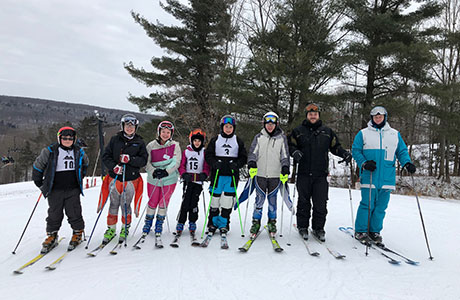 Photos and article submitted by Coach Matt Holman.
It was a good day for ski racing on Saturday, cold with an overcast sky and no wind. A packed-powder race course turned slippery in the afternoon slalom and tested each racer's ability and the sharpness of their skis.
It was a good day for the Batavia Varsity skiers as they turned in some of the best runs of their season and careers. Led by Junior Aubrey Towner, who finished 13th, followed by Sophomore Lily Whiting, who finished 18th in the morning single-run Giant Slalom race. The afternoon brought a two-run slalom race in which Towner finished 12th and Whiting finished 14th, both career bests. The first time Batavia has had a pair of girls in the top 15 finishers in many years.
Zach Wagner also finished 12th in the slalom on the boys' side, a career best for the sophomore, 26th place finish in GS.
The Modified Team continues to improve with Lily Wagner taking the top team spot in GS. Ethan Bradley was Batavia's top slalom skier with Ben Stone finishing one spot behind.
The teams will next compete on Wednesday at Swain in a two-run GS race.
Team Picture: L to R: Ben Stone, Aubrey Towner, Lily Whiting, Lily Wagner, Ethan Bradley, Zach Wagner, Coach Matt Holman, Assistant Coach Bill Bradley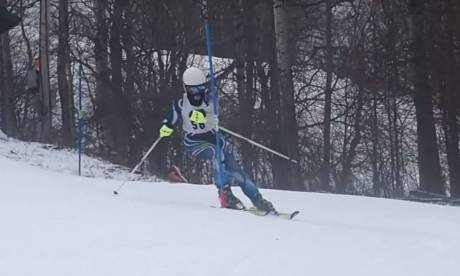 Zach Wagner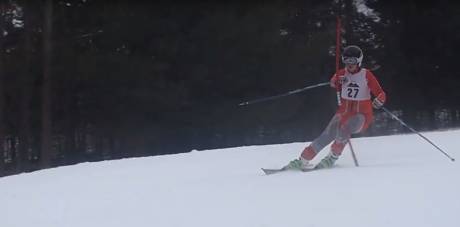 Aubrey Towner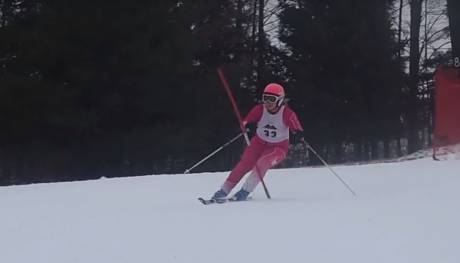 Lily Whiting