May 9, 2018 - 10:34am
Scholarship winner says her artistic journey has just begun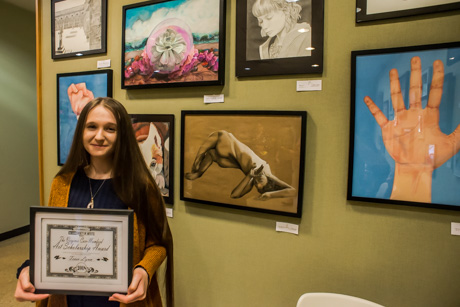 The Batavia Society of Artists opened its annual spring show at the Richmond Memorial Library.
Tessa Lynn, a resident of Batavia, received Virginia Carr-Mumford Scholarship.
Lynn believes art is the culmination of all of human history and like art of the ancient past, she tries to focus on visual stories that may inspire a more considerate future. After attending Genesee Community College, she plans to pursue a bachelor's degree in Fine Arts. Eventually, she would like to illustrate books.
"My hope is to always keep creating art," she said. "I don't believe that there is ever a point where a creator should stop learning, even after years of practice and observation. My artist journey has only just begun."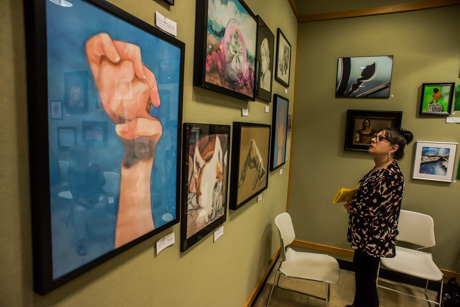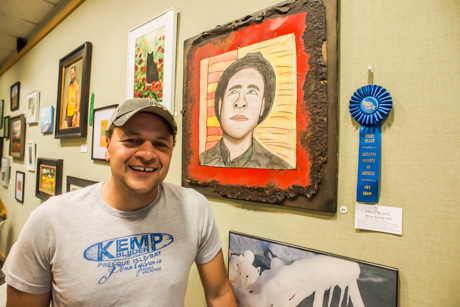 Brian Kemp won first place in the member's competition.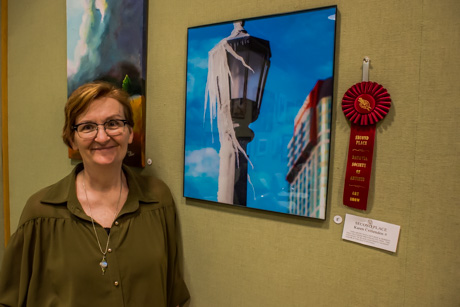 Karen Crittenden, second place.
Third place went to Nicole Tamfer.