May 12, 2017 - 4:39pm
Society of Artists pick spring show winners, award scholarship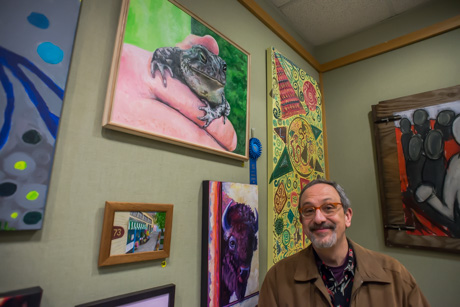 David Burke is the winner of the 2017 Spring Art Show hosted by the Batavia Society of Artists at the Richmond Memorial Library. Burke received his award at the show's opening last night.
Richard Ellingham received second place and Kevin Feary received third place.
Rachel Beck, a Genesee Community College student and resident of Attica, received the Carr-Mumford scholarship.