May 12, 2017 - 5:28pm
St. Joe's announces spelling bee winners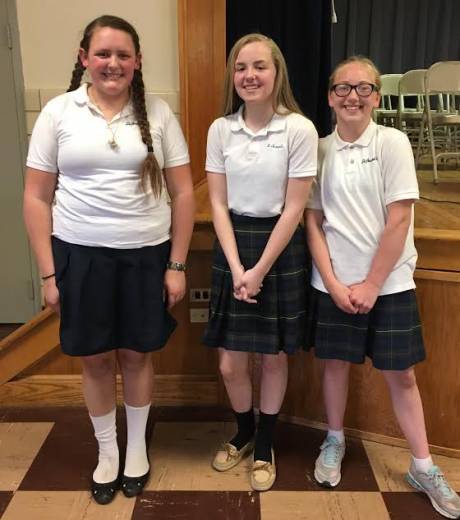 Press release:
Students in the sixth, seventh and eighth grade at St. Joseph School had the opportunity to participate in their annual spelling bee this past week. Twenty five brave students gathered on the stage for a spelling competition that lasted 35 rounds.
In the end, three eightth-graders took the top three places winning cash prizes:

First Place -- Rachel Nickerson
Second Place -- Katelyn Zehler
Third Place -- Anne Marie Kochmanski

The other top spellers are: James Weicher II, Gabriel Weicher, Andrew Ricupito, Lucia Sprague, Madalyn Bochicchio, Sarah McGinnis and Isabelle Cooper.

Congratulations to this year's top 10 spellers!