October 13, 2017 - 11:06am
Stafford solar committee continuing to gather information for report to town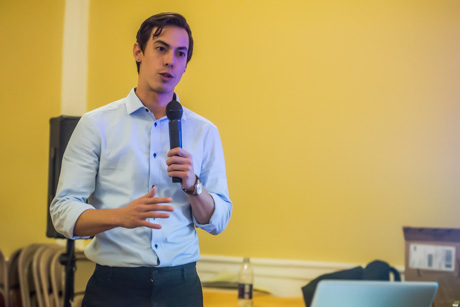 Derek Meister, of The Meister Consultant's Group Inc., and trainer for the New York State Energy Research and Development Authority, spoke in Stafford on Thursday night for the town's committee studying the impact of potential solar farms.
Meister provided details on the implementation of the Unified Solar Law. The law is a template for local jurisdictions who wish to approve regulations for large-scale industrial solar plants on farmland.
This was the third in a series of talks sponsored by the solar committee. The committee is gathering all the information it can on solar farms, including community, environmental and economic impacts.
The town is halfway through a six-month moratorium on new industrial solar installations in Stafford, giving the committee time to complete its work.