May 6, 2018 - 8:27pm
Structure fire on Route 63, Pavilion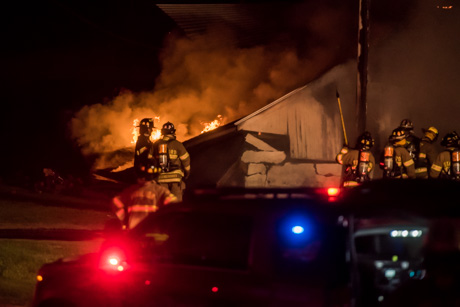 A fire is reported at 6875 Ellicott Street Road, Pavilion.
The fire reportedly started with an ATV in a shop. A house is 20 feet from the shop.
Ellicott Street Road is being closed.
Pavilion fire, Stafford fire, Bethany fire, Le Roy fire, and Alexander's Fast Team dispatched.
UPDATE 10:20 p.m.: The fire started with a four-wheeler in the shop and the first unit on scene reported a fully involved structure fire, according to Pavilion Chief Dewey Murrock. "It was pretty intense heat," Murrock said. "The first truck in, we watered down the house and then watering down the garage." (The siding of the house sustained heat damage.)
In addition to the ATV, two tractors and another piece of farm equipment were lost.  
UPDATE 10:35 p.m.: Route 63 is being reopened.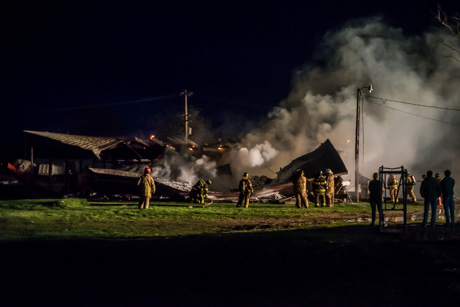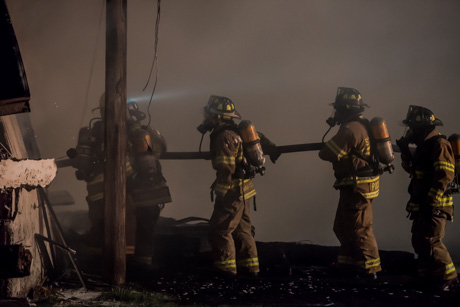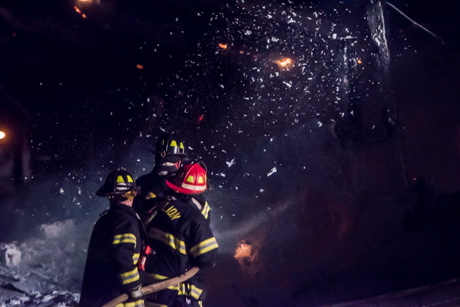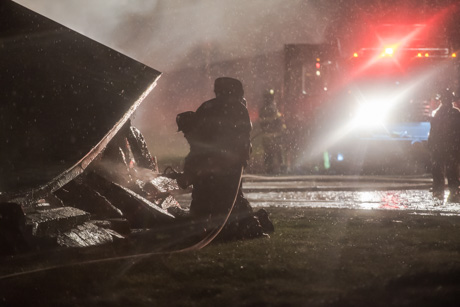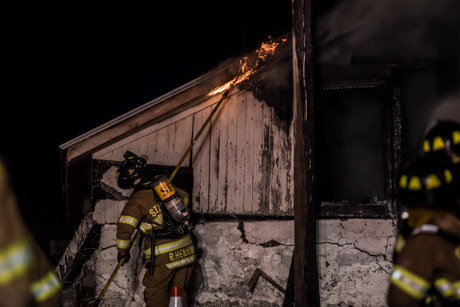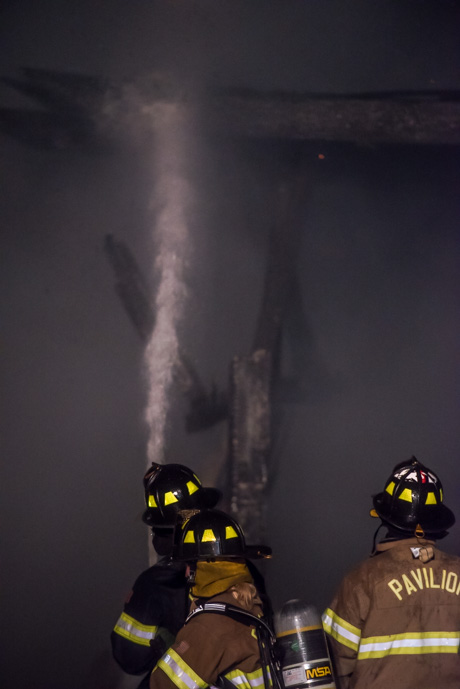 UPDATE: Photos submitted by Judy Johnson