Image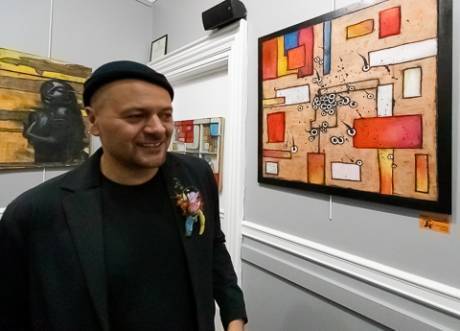 It was showtime on Thursday at GO ART! for Brian Kemp and two other artists with new solo shows in one of Seymour Place's galleries.
While Kemp had won multiple local art competitions over the years, this is his first solo show.
Kemp describes his creative process as intuitive and almost childlike, and he takes found materials of wood and metal along with Duck cloth for painting to create unique and original pieces, all while listening to an assortment of tunes for inspiration.
"I love creating in this manner as it allows for unplanned expression," Kemp said. "It amazes me what comes out of my works as they develop."
Image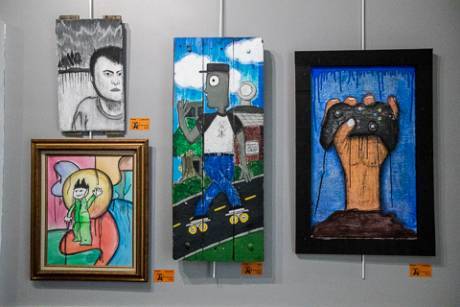 Image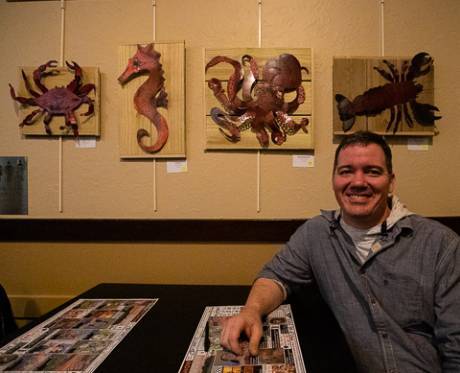 Also opening on Thursday was a show by Bryan Wright. A Batavia resident, Wright is originally from Charleston.  As a child, he was drawn to the seaside and water, which remains an inspiration for his work in various mediums. 
The collection was inspired, he said, by countless hours spent digging and rummaging through the earth in search of unique rocks, shells, sand dollars, and even an occasional shark's tooth. 
"I truly enjoy working with my hands and find my training in graphic design and basic metal fabricating has proven to be practical when fixing things and effective when creating art with such rugged material," he said.
Image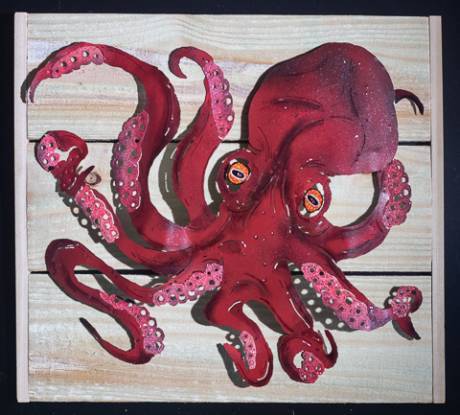 Image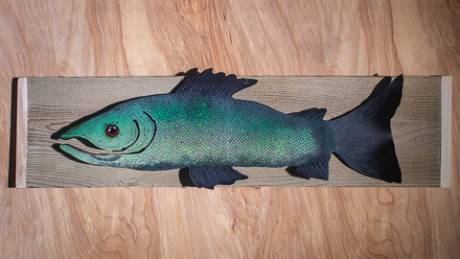 Image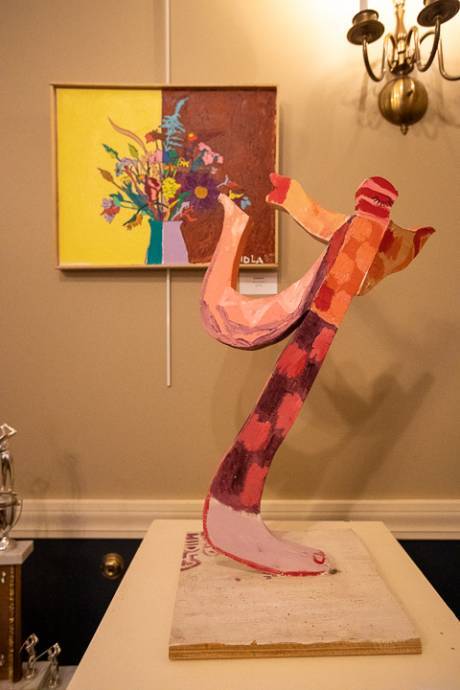 The two pieces below are by John Midla, who also has a new show at GO ART!
Image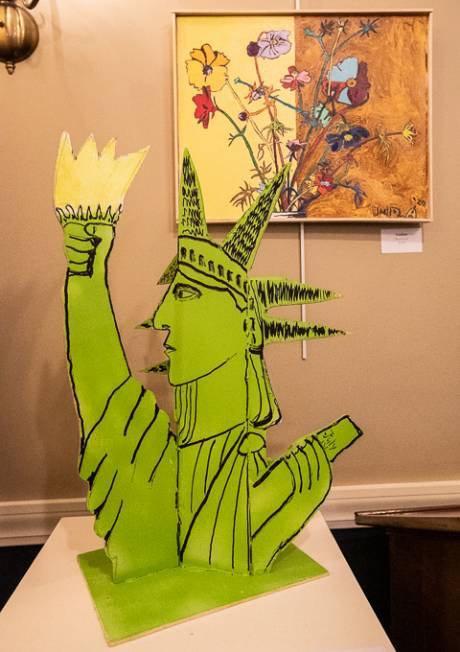 Photos by Jim Burns.