July 14, 2017 - 10:13am
Tonawanda close to nine-foot level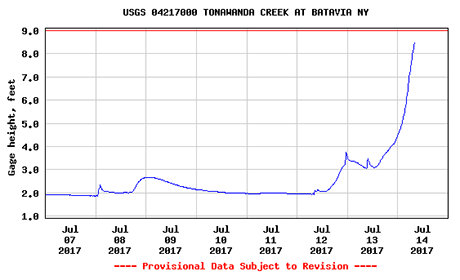 At 9 a.m., the water level of the Tonawanda Creek, measured behind the courthouse, was 8.5 feet and rising, according to the National Weather Service.
Flood stage is 9 feet.
The creek is expected to crest at 9.4 feet this afternoon.
Impacted areas include Kibbe Park, Law Street and Walnut Street.  
Also, expect flooding in the rural areas of Alexander and the Alabama Swamps.