Image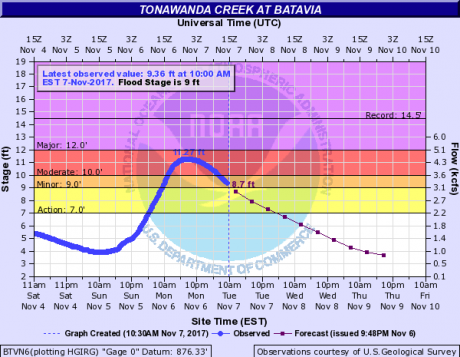 The Tonawanda Creek crested at 11.27 feet, well into the moderate flood level, at about 10 p.m. and has since dropped to under nine feet.
Law Street is being reopened with the water's receding.
Higher crests over the previous 10 years are 11.94 feet in December 2013 and 11.72 feet in December 2008. The highest crest on record was 14.5 feet, March 1, 1942.
Below are two flood photos, from North Pembroke Road, submitted by Michael Quaranto.
Image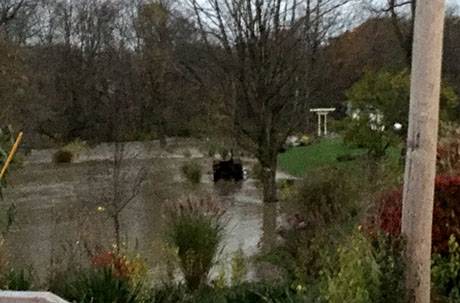 Image