February 18, 2022 - 6:25pm
Tonawanda Creek: Nine-feet high and about to crest
The National Weather Service is forecasting that by late tomorrow afternoon, the Tonawanda Creek could crest at 10 feet.
Measurements are taken behind the County Courthouse.
Currently, Law Street is closed with minor flooding near Walnut Street in the City of Batavia. Stegman Road in Pembroke is also closed.
Kibbee Park is flooded to the brim.  There is minor flooding on South Jackson.
Send your flood photos from anywhere in Genesee County to: [email protected]
CORRECTION: This story previously used measurements and forecasts for the wrong stream gauge on the Tonawanda.  It's been corrected to reflect the correct stream gauge.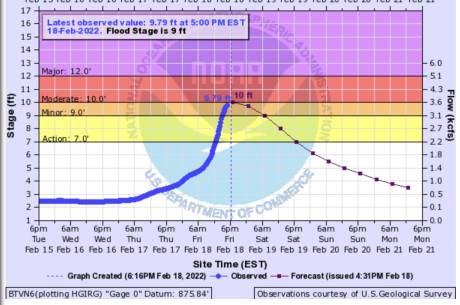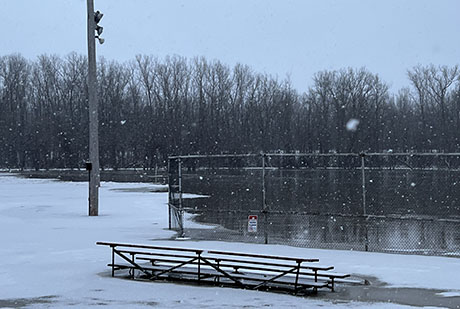 Kibbe Park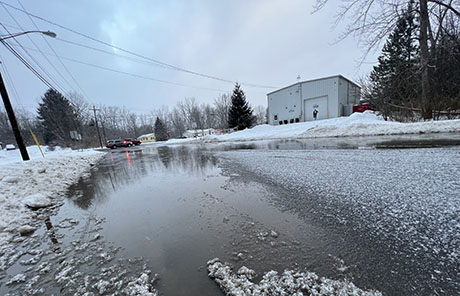 Law Street near Walnut.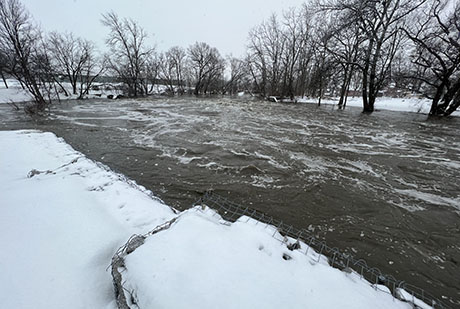 Behind the County Courthouse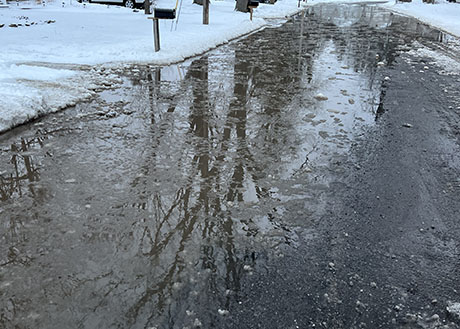 South Jackson.